The hottest news and updates from the POAP ecosystem.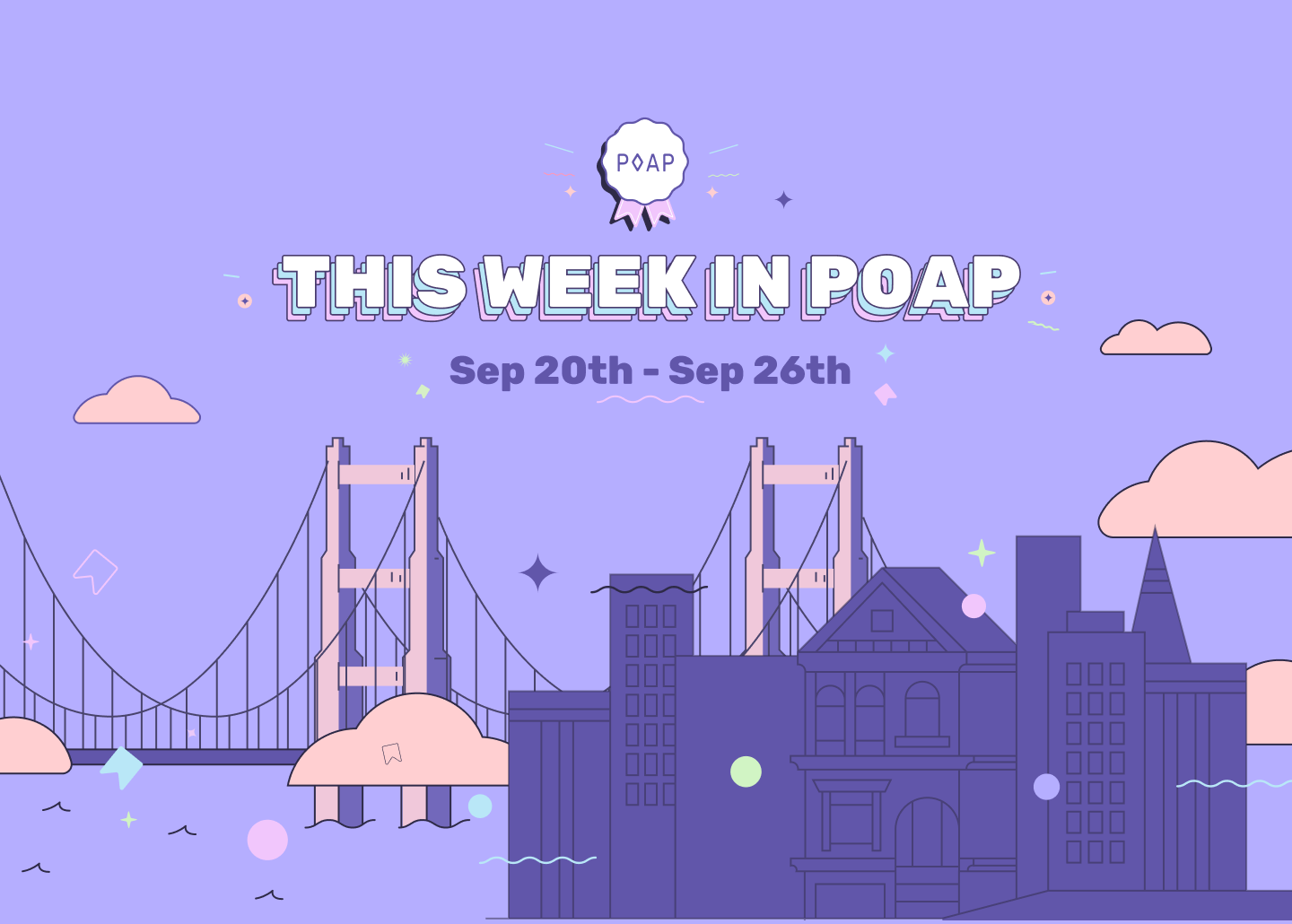 HYPE
📣
Vayner drops the "Enterprise Guide to POAP," a 12-page explainer on how brands can leverage POAPs.
Coinciding with the release of the Vayner Enterprise Guide to POAP, Patricio and Isabel appeared on a Twitter Space with Vayner. The chat generated a lot of buzz on Twitter and LinkedIn:
The official Ethereum Mainnet Merge POAP, which was sent to viewers of the livestream party who donated ~$10 to the Protocol Guild, raised nearly $150,000 for Ethereum core developers.
Glossy wrote a preview of Milan Fashion Week and discussed how POAPs have become popular at fashion events.
Ethereum Name Service announced a collab with POAP x IYK at the upcoming Devcon in Bogota. Up to 1,000 Devcon attendees can receive a customized physical IYK card when they visit the ENS booth. The cards will be printed on the spot and come pre-loaded with a "You've met xxxx.eth" POAP that can be distributed by simply having collectors tap their phone to the card. Needless to say, people were getting excited at the idea.

THE PEOPLE WANT THE POAPS: PERKS EDITION
---
THIRD PARTY TIME
Builders are the unsung heroes of the POAP ecosystem. Check out the POAP Directory for more info on third-party integrations.
Meet with Wallet is the Web3 version of Calendly, and provides an easy way to share your calendar (or the calendar of your DAO) by connecting your crypto wallet. No registration or email is needed, though email is an option if desired. Information about your meetings is encrypted. Only you control who can view your calendar, and you can now filter and gate that information based on POAPs!

From the MWW team: "When it comes to controlling who can view your calendar (or your specific meeting types), we can't think of anything that makes more sense than gating that info with a POAP. Imagine you attended a conference and received a POAP. If you want to allow other people from that conference to schedule a meeting with you, now you can gate access to your MWW calendar with the POAP from that conference. MWW + POAP is a perfect example of how connected Web3 platforms can enhance lives and make them more efficient."
Follow MWW on Twitter @meetwithwallet.
More building:
Lit Protocol announced the completion of a $13 million funding round.
---
AROUND POAP
POAP Community Calls are every Wednesday at 11PM UTC in the POAP Discord. Listen to last week's call on YouTube.
---
COOL DROPS
Messari dropped a POAP at its Mainnet 2022 conference.