The hottest news and updates from the POAP ecosystem.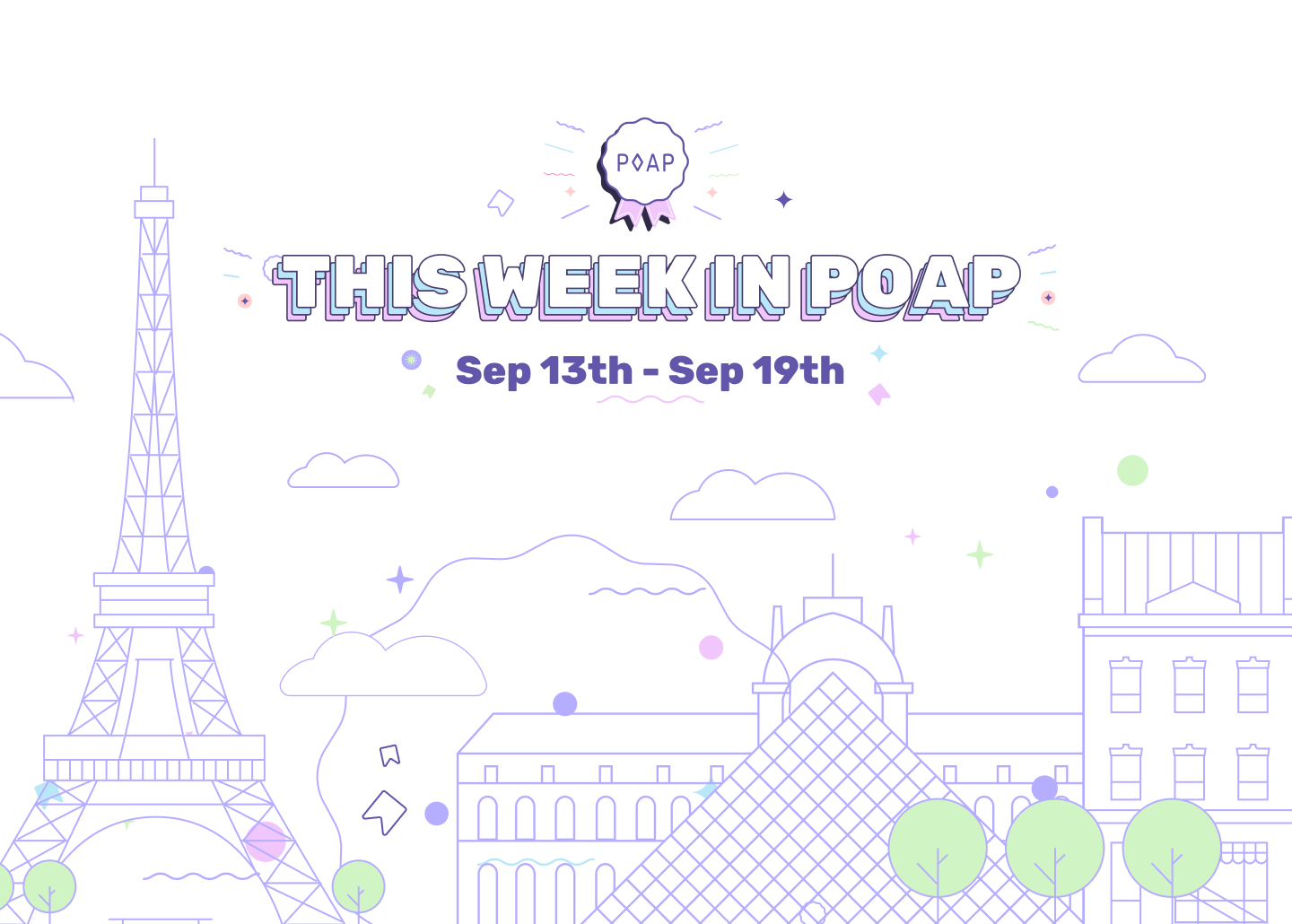 HYPE
The Merge got a lot of press. POAP – and the live POAP art canvas during the official Ethereum Mainnet Merge watch party viewed by 41,000+ people – was an inextricable part of that coverage. Outlets included Decrypt and Cointelegraph.
Many other outlets referenced the art canvas and watch party, including The Economic Times, Forbes, CoinDesk, and Yahoo. The full replay of the Mainnet Merge Viewing Party is available on YouTube. Patricio appears at ~3 hours and 19 mins, followed by info for minting the Merge POAP.
More than 366,000 pixels were placed on the completed canvas. Check out the view from above as it happened (and you can even buy a physical version):
More hype:
POAP's own Anthony Bertolino appeared on The Curated NFT podcast to talk POAP.

THE PEOPLE WANT THE POAPS
---
THIRD PARTY TIME
Builders are the unsung heroes of the POAP ecosystem. Check out the POAP Directory for more info on third-party integrations.
🎉
Gallery, a social platform for NFTs, launches POAP integration.
Gallery is building a platform for users to curate and display their NFT collections in a simple and minimal way, and connect with others who have similar tastes and experiences. The goal of Gallery is to give people a space where they can express themselves via the NFTs they own, the go-to place for POAP collectors to display their POAPs and browse and discover others.

From the Gallery team: "Your experiences, and the POAPs that bookmark them, are important aspects of your identity. We're excited to finally support displaying POAPs alongside other NFTs. Now you'll be able to discover others with shared experiences and connect with them. POAPs will be the gateway for the next wave of adopters and we're excited to provide a place where people can view and enjoy them."
Follow Gallery on Twitter @GALLERY and watch a walkthrough that includes the POAP integration.
More building:
WalletChat launched POAP-gated chat rooms.
---
AROUND POAP
Another POAP booth, another wild success, this time at last week's DappCon in Berlin. Visitors could pick up free stickers and other merchandise, purchase IYK cards, and (of course) collect the official POAP booth POAP by tapping their phone to the IYK disk prominently displayed on the table. During the conference, 4,000+ stickers were given away, 60+ IYK cards were sold, and 200+ people minted the POAP.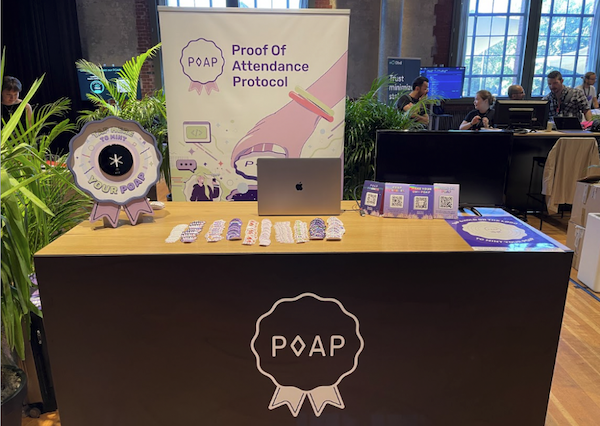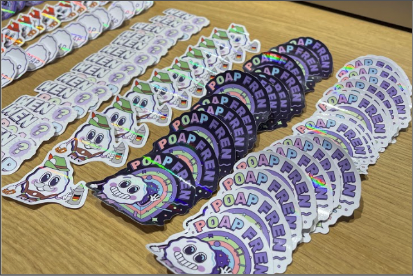 Booth visitors were blown away by the high quality of the POAP collateral and IYK packaging, which included a sheet of POAP stickers and a special POAP.
Expect more POAP booths soon at upcoming conferences. Fun side note: the first official POAP was at DappCon Berlin in 2018.
🎧
POAP Community Calls are every Wednesday at 11PM UTC in the POAP Discord. Listen to last week's call on YouTube.
---
COOL DROPS