The hottest news and updates from the POAP ecosystem.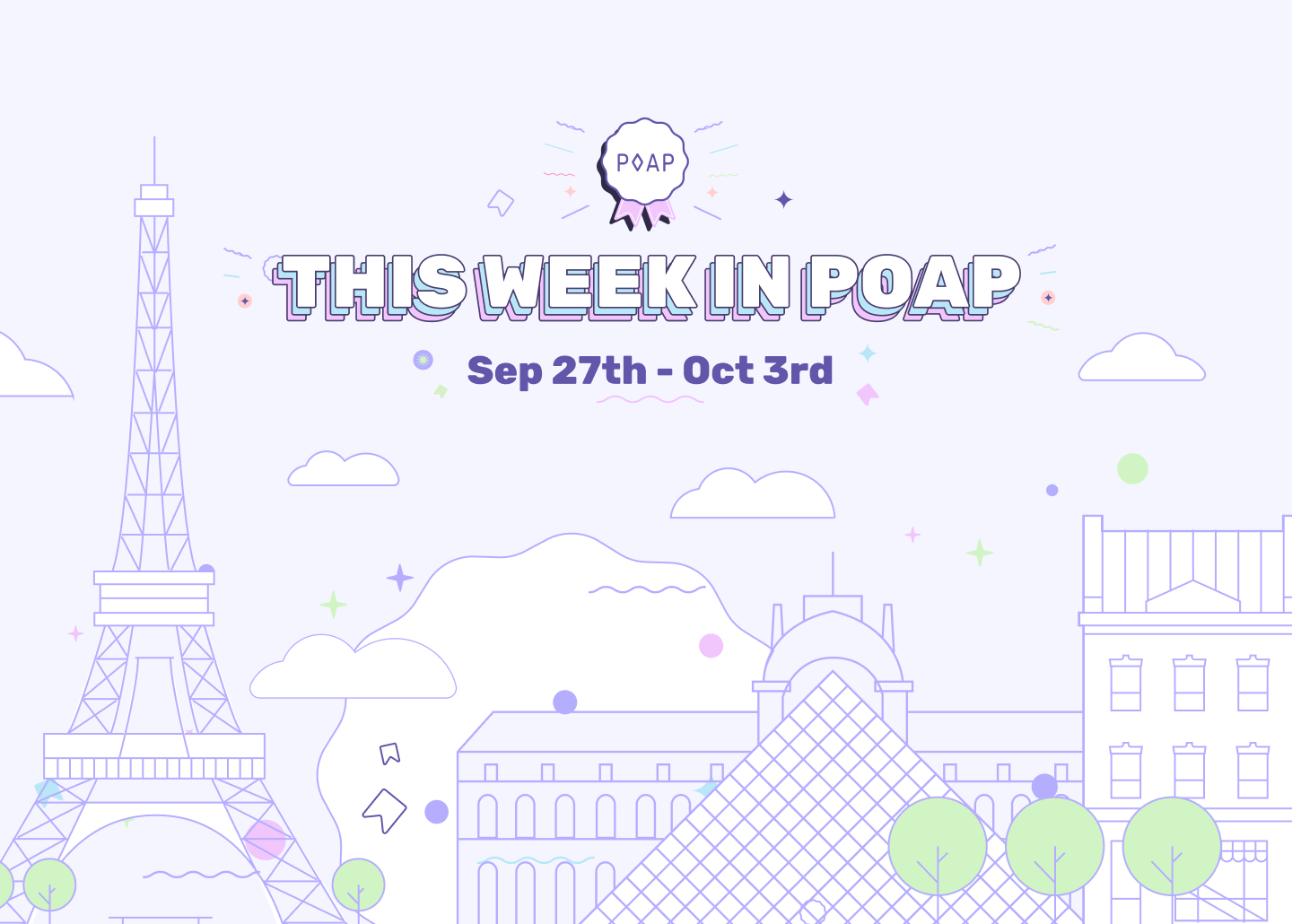 HYPE
Vogue Business published a piece on "fashion's next Web3 opportunity" to teach customers about NFTs and crypto and discussed how POAPs are ideal for onboarding.
Vogue Singapore recapped Decentraland Metaverse Art Week and discussed the Estée Lauder POAP.
Jing Culture & Crypto wrote about the Nxt Museum in Amsterdam entering Web3, and the role POAPs have played:
💬
(POAPs) are a very approachable way to collect a really nice memory of your journey or of your favorite artwork... We wanted to use this mechanism to bring people back into reading, listening, learning, and understanding.
 – Merel van Helsdingen, Founder of Nxt Museum

THE PEOPLE WANT THE POAPS
---
THIRD PARTY TIME
Builders are the unsung heroes of the POAP ecosystem. Check out the POAP Directory for more info on third-party integrations.
🎉
Web3 profile platform Nimi now incorporates POAPs!
Winner of the 2022 ETHAmsterdam Hackathon, Nimi allows people to connect their wallet and create a customized Web3 profile. Nimi can be thought of as a Web3 version of Linktree, with additional functionality that aggregates Web3 social content. With the latest release, users can choose which POAPs they want to feature on their page, among other updates.
Custom themes are an additional Nimi feature, access to which can be POAP-gated. The first custom theme will be available for the upcoming Devcon in Bogota; only those with a special Devcon Bogota POAP will be able to use this theme on their Nimi profile!
Follow Nimi on Twitter @0xNimi.
More building:
Twitch and YouTube POAP integration via Revv is beginning to roll out to select communities and partners, including SandStorm, POAPathon, and a recent Web3 gaming tournament hosted by Brycent. Good timing, since names such as David Hoffman (Bankless) and Darren Glover (VaynerSports) are eager for this functionality.
With the technology of Sismo, you can now prove that you own a specific POAP without disclosing your wallet address or any other POAPs in your collection.
Web3 talent platform Mazury announced GitPOAP integration and gave an overview of POAPs in their tweet thread.
---
AROUND POAP
---
COOL DROPS