News from the POAP ecosystem.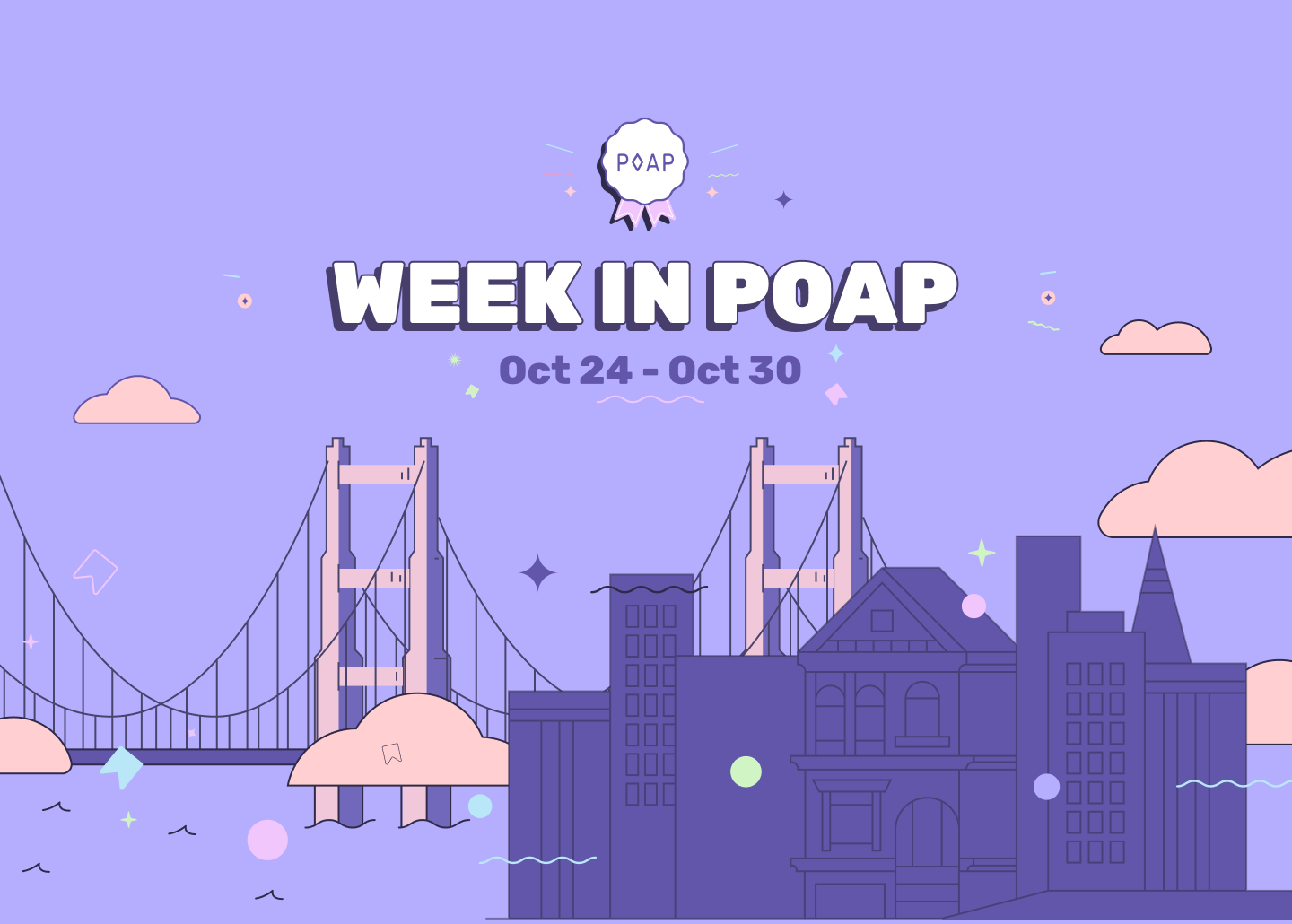 🚀
Browsing POAP collections just got easier and more fun!
This week marks the release of the all-new POAP Scan, the interface for viewing and navigating your POAP collection and the collections of others, as part of an ongoing refresh across all POAP products. The update, which was of course celebrated with a POAP, includes some dazzling new design elements (click around to find all the easter eggs), improved organization, and much more:
If you have any feedback on the new site, please direct it here! The POAP minting flow itself also had a recent redesign, including some cat animations that people on social can't get enough of. Expect additional updates to roll out soon; a refreshed POAP Fun just held a successful IRL test raffle at ETH Mexico (more on POAP Fun next week):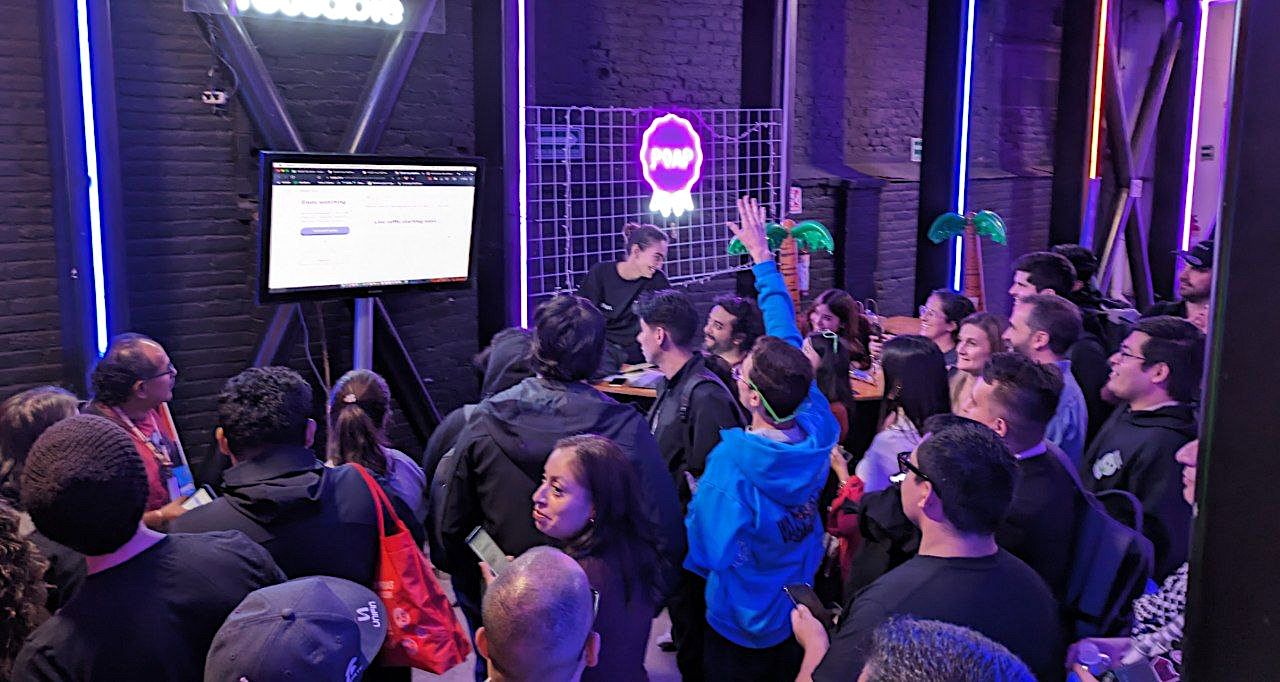 ---
COVERAGE
Blockworks recapped news from the Ethereum ecosystem and mentioned the POAP for those who contributed to the KZG Ceremony (which 55,000+ wallets have now paid .00016 ETH to mint). Anthony Sassano also discussed the KZG POAP on The Daily Gwei podcast.
Techopedia published a piece on Web3 tech and sports and the Head of Creator Relations at Moonpay highlighted how "POAPs are revolutionizing how fans engage with their favorite sports and teams."

THE PEOPLE WANT THE POAPS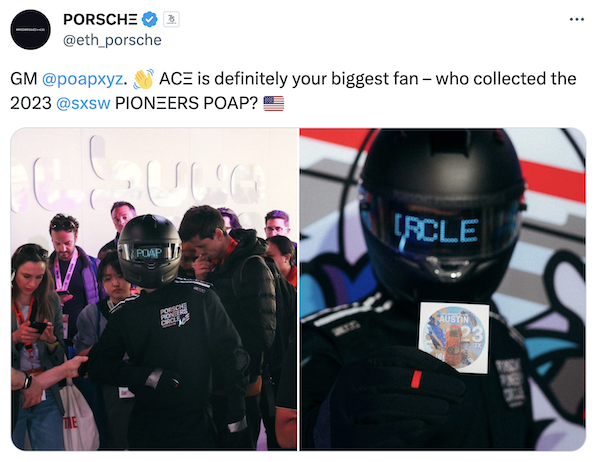 ---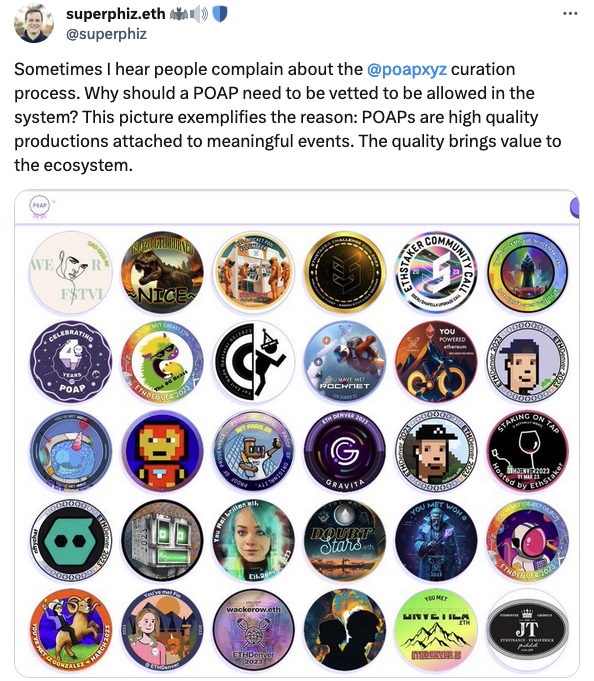 ---
THIRD PARTY TIME
Gandalf, featured in last week's newsletter, launched support for POAPs reserved with an email address.
---
COOL DROPS