The hottest news and updates from the POAP ecosystem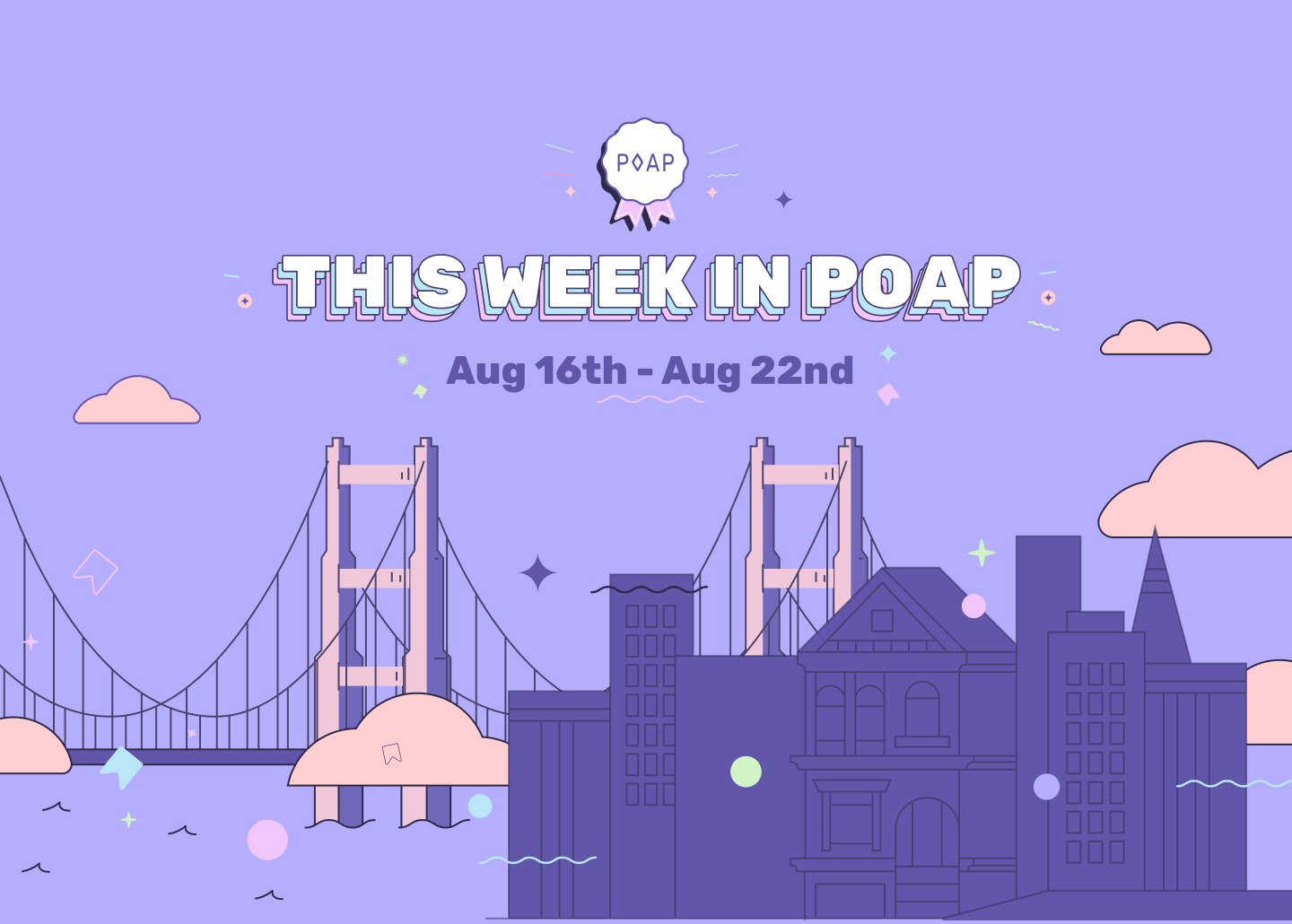 HYPE
Ad Age included POAP in its latest "metaverse and Web3 marketing glossary."
CoinDesk discussed Patricio's speech in its ETHLatam recap.
You can now watch Patricio's ETHLatam speech with English subtitles:
THE PEOPLE WANT THE POAPS
Tweets
---
THIRD PARTY TIME
Builders are the unsung heroes of the POAP ecosystem. Check out the POAP Directory for more info on third-party integrations.
This week's builder highlights:
Welook had a wildly successful ETHLatam, which included hundreds of "You've Met Me" POAPs created using a customizable Welook template. Anyone who held the Welook POAP could upload their photo to the corresponding POAP Moments page on Welook's platform, and 600+ people did.

The "Criptodex" game, created by the educational community Solow, also used the Welook platform to create and exchange POAPs at ETHLatam. The game was a big hit; it is analogous to Pokémon Go except instead of Pokémon users catch "Criptomons," AKA crypto-related projects or organizations (and their affiliated POAPs, of course).

Read Welook's full recap on their first-ever blog post!
GitPOAP completed a $4 million seed round, of which POAP Ventures was a participant. Story was picked up by several publications, including Yahoo, The Defiant, and Fortune.
---
AROUND POAP
Curious how many mint links haven't yet been used on your POAP drop? You can now verify this info by inputting your .txt file at poap.codes.
POAP Community Calls are held every Wednesday at 11PM UTC in the POAP Discord. Listen to last week's call on YouTube.
---
COOL DROPS
Budweiser dropped a POAP to select members of their Discord channel during a baseball game watch party.
The band Goose dropped a POAP at their Red Rocks show.
The aforementioned KENZO POAP.