The hottest news and updates from the POAP ecosystem.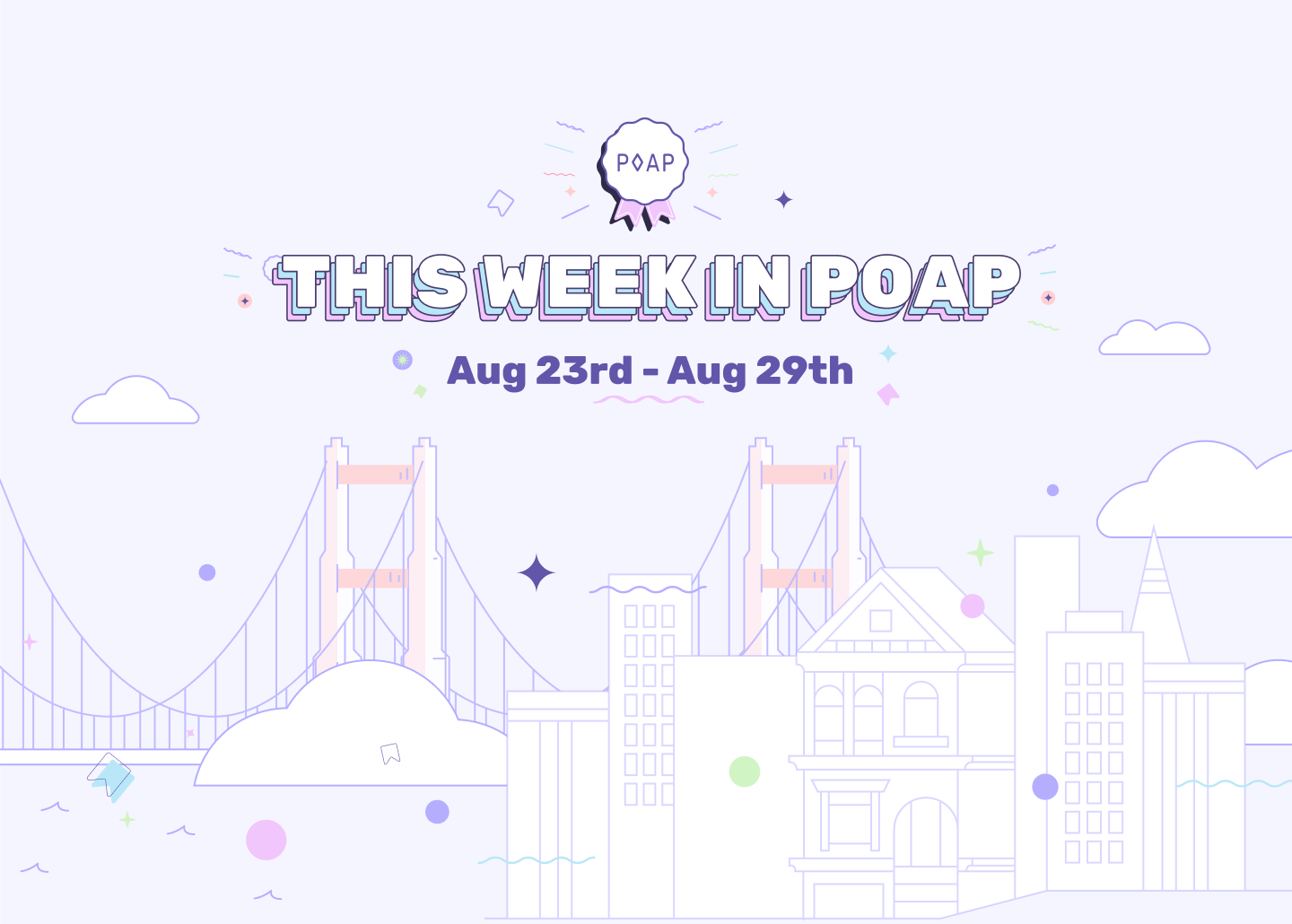 HYPE
Estée Lauder published a press release (and tweeted) about its POAP at Decentraland Metaverse Art Week. The story was picked up by many outlets, including Yahoo, Business Wire, and The Star.
Journal du Luxe wrote (French) about the Kenzo POAP drop last week at a popup event.
In a speech at ETHMexico, Vitalik Buterin presented on privacy in the Ethereum identity system and included POAPs:
At the Cryptopall 2022 conference, POAP's own Tomi Soracco participated in a panel discussion on NFT use cases (Spanish):

THE PEOPLE WANT THE POAPS

---
THIRD PARTY TIME
Builders are the unsung heroes of the POAP ecosystem. Check out the POAP Directory for more info on third-party integrations.
🎉
Shil.me, a user-centric platform creating social utility for NFTs, launched their POAP integration.
The goal of Shil is to create a network for users to interact directly with digital assets safely and seamlessly and create a next-generation digital inventory. The platform has a link-in-bio solution for NFTs and enables shared ownership and multimedia social interactions. Groups can also curate galleries, allowing for dynamic and shareable content creation.

From the Shil.me team: "POAPs are a unique way of showing participation and active community members. The ability to display POAPs directly in Shil is an important feature that promotes connection between users with similar life experiences. Our conviction is that integrating POAPs encourages users to share and reflect, allowing deeper connections to form."
More building:
Guild.xyz released a walkthrough video on how to use their platform to distribute POAPs in Discord:
GitPOAP made it easier to tweet about your POAPs:
---
AROUND POAP
POAP Community Calls are held every Wednesday at 11PM UTC in the POAP Discord. Listen to last week's call on YouTube.
---
COOL DROPS