The hottest news and updates from the POAP ecosystem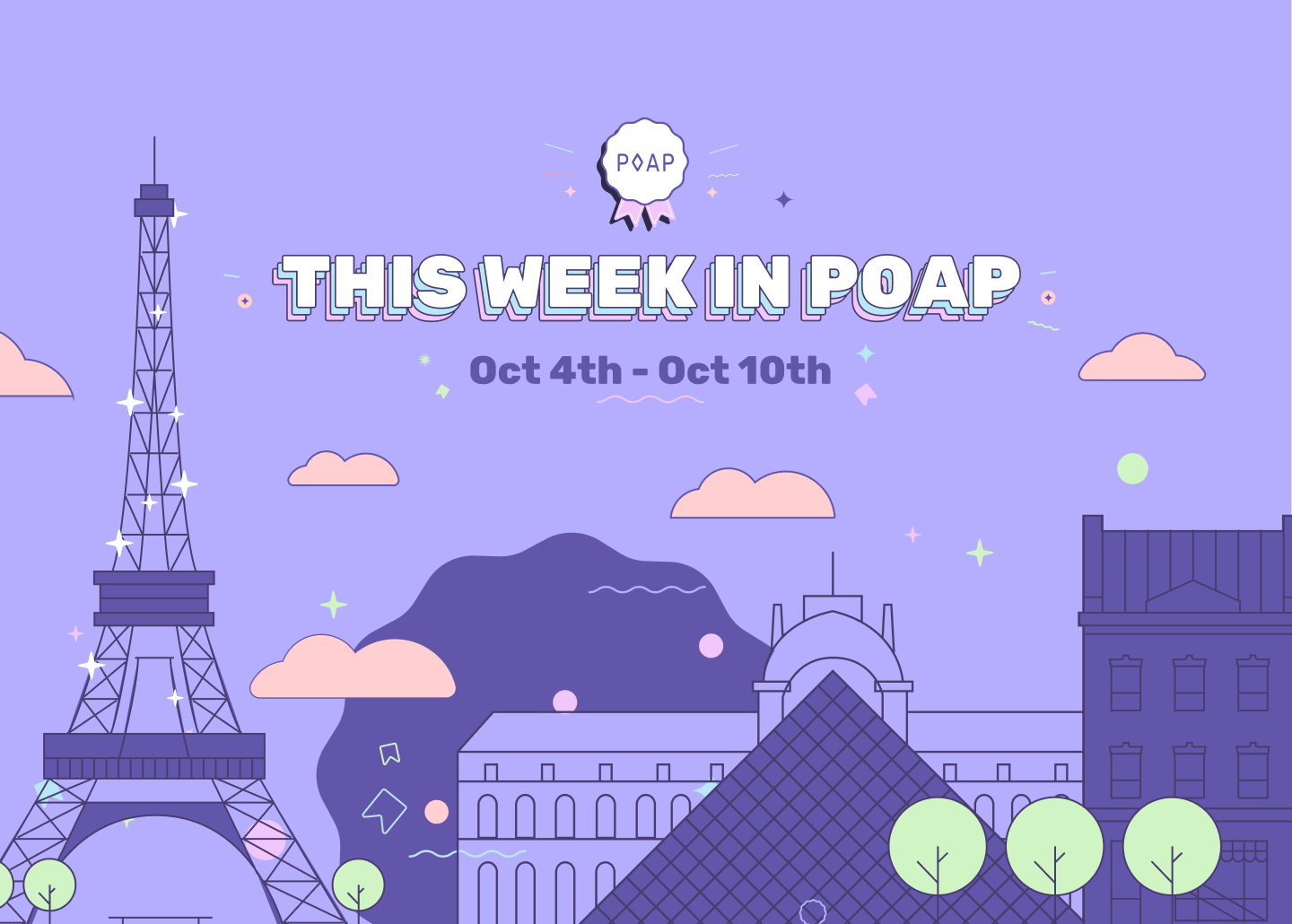 HYPE
At ETHLatam in Bogotá, Patricio interviewed Vitalik, who cited POAP as an example of a project that he expects to remain an important part of the Ethereum ecosystem. Patricio also asked Vitalik to explain how he was a human and not a reptile, to which he replied (at the end), "No soy una computadora... soy un humano normal."

THE PEOPLE WANT THE POAPS
---
COMMUNITY SPOTLIGHT
📣
POAPs in practice: Real Vision, the on-demand financial TV channel, builds and rewards their community with POAPs.
Real Vision helps people understand the complex world of finance, business, and the global economy with in-depth analysis from experts. It is also a community of people from all over the world that learn from each other and exchange ideas on topics as varied as "central bank policy to toasted pumpkin seeds with salt from Ibiza," as Moritz Heiden, Co-Head of Digital Innovation Strategy at Real Vision, puts it.
The first time Real Vision used POAPs was at an NFT.NYC happy hour back in June. The potential of POAPs to engage the Real Vision community quickly became clear. Real Vision has since distributed POAPs at various special events, including feedback sessions and local meetups. "POAPs help us to better organize. Over time, we can reward holders as their POAPs become something like a club badge," Heiden says. "POAPs are bridging the gap between the real world and digital applications in a very elegant way by storing positive emotional content not only in our brain, but also on chain."
Real Vision intends to continue distributing POAPs at events and has started token-gating special channels on their Discord with POAPs. Future plans include products gated by POAPs as well. "We want to help people organize locally, but in the decentralized digital world. For us, the best way is starting with small user groups identified by POAPs, collecting feedback, and then onboarding the whole community," Heiden says. "So, if you're attending one of our events, ask for the POAP! It's not just a badge of honor for showing up; it's serving a long-term purpose within our ecosystem."
Based on the positive responses on social media, it appears the Real Vision POAP strategy is paying off!
---
THIRD PARTY TIME
Builders are the unsung heroes of the POAP ecosystem. Check out the POAP Directory for more info on third-party integrations.
GitPOAP published a Medium article breaking down, "What's a GitPOAP?"
Tokenproof announced that users can now register on the platform using an email address, with the goal of lowering friction for Web3 onboarding.
You can now purchase NFC-enabled IYK discs via the IYK website.
---
AROUND POAP
Listen to the first episode of POAP Citizens on YouTube, recorded last week. POAP Citizens is a new show that will introduce some of the amazing citizens that make up the Proof of Attendance Protocol. The first guest was Angelo Antonelli, founder of Welook.
POAP Community Calls are every Wednesday at 11PM UTC in the POAP Discord. Listen to last week's call on YouTube.
---
COOL DROPS
👀
Vitalik dropped his first "You Met Me"
POAP
.