The hottest news and updates from the POAP ecosystem.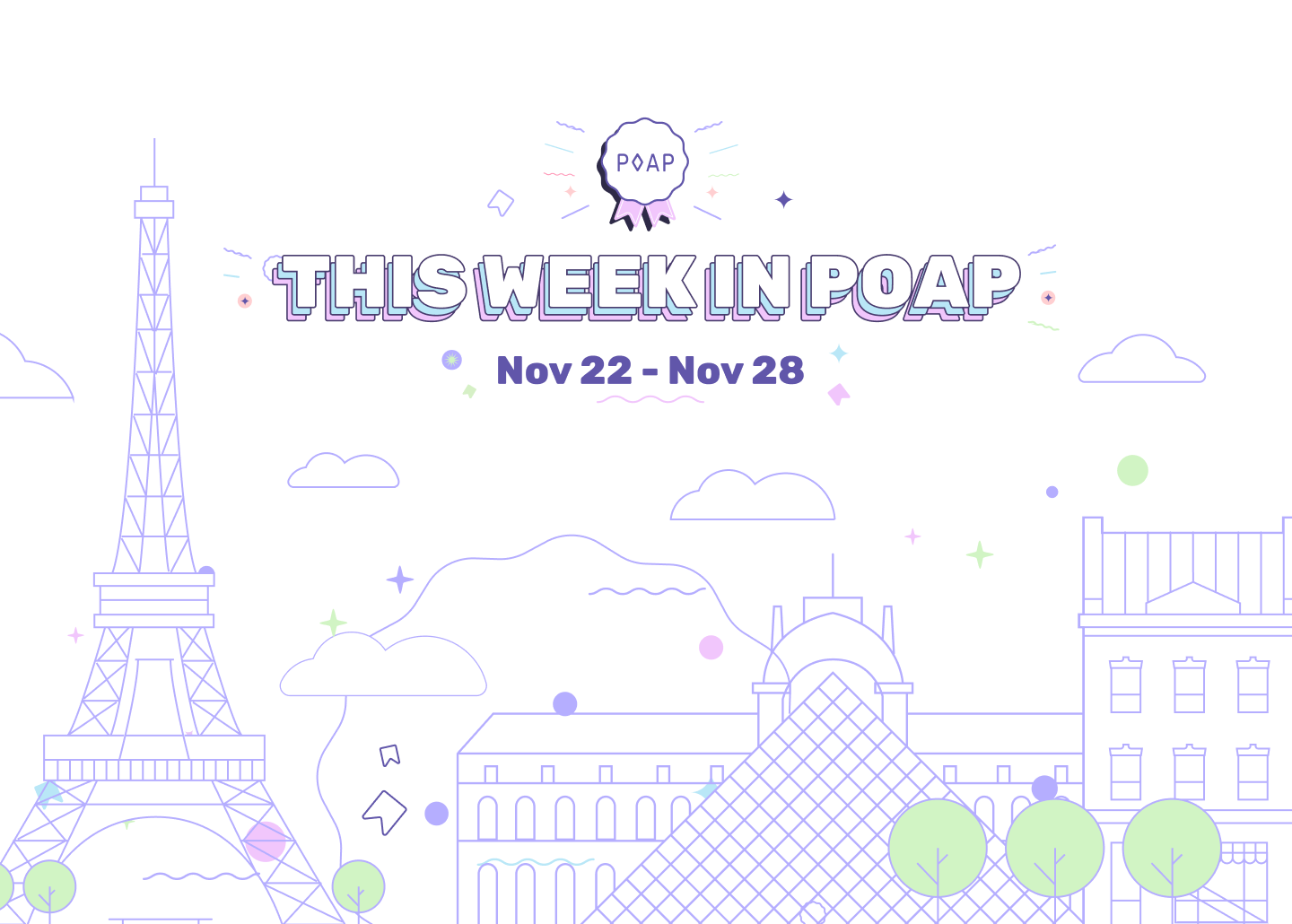 COVERAGE
Lifestyle Asia published a recap of the most expensive NFTs sold in 2022 and discussed the Ukraine flag NFT and POAP for those who donated funds to purchase it.
Jing Daily wrote about Arianee's work in Web3, their work with POAP, and the POAP at Christian Louboutin's Paris Fashion Week event at the Eiffel Tower.
BeInCrypto published a piece on "the second wind of NFTs" and discussed ideas for the types of utility POAP issuers can give their POAPs.

THE PEOPLE WANT THE POAPS
---
COMMUNITY SPOTLIGHT  
🛍️
Perk Shop lets you gate access to merch and perks with POAPs!
Perk Shop is a platform that enables communities and brands to setup their own Web3 shop and provide redeemable rewards for owners of specific digital collectibles. Benefits can include everything from unlockable merch, to discounts, giveaways, and allowlists.
POAP holders can simply connect their wallet and Perk Shop automatically displays which perks they are eligible to claim. Access to token-gated rewards is highly customizable, such as requiring multiple POAPs or holding a POAP for a specific length of time. Each wallet can only claim a reward once; for physical items, all shipping info can be collected after claiming.
From the Perk Shop team: "The first step a brand should make when entering Web3 is issuing POAPs to their community. POAPs are a great way to test the waters and start building credibility. The next step is to provide utility through token-gated experiences. Now, using Perk Shop and our POAP integration, brands can easily onboard their community and delivery this utility."
Follow Perk Shop on Twitter @theperkshop.
---
THIRD PARTY TIME
Builders are the unsung heroes of the POAP ecosystem!
Today, Colfax from GitPOAP and POAP's own Anthony Bertolino will appear on a Twitter Space with Helena from Pearl to discuss Web3 social graphs and more.
Tokenproof announced a fun POAP treasure hunt using NFC chips at Art Basel in Miami; POAPs can be redeemed for prizes!
---
AROUND POAP
POAP Community Calls are every Wednesday at Midnight UTC in the POAP Discord. Listen to last week's call on YouTube.
POAP Citizens Episode #2 is this Thursday, Dec 1, on the POAP Discord, featuring Colfax from GitPOAP.
---
COOL DROPS