News and updates from the POAP ecosystem.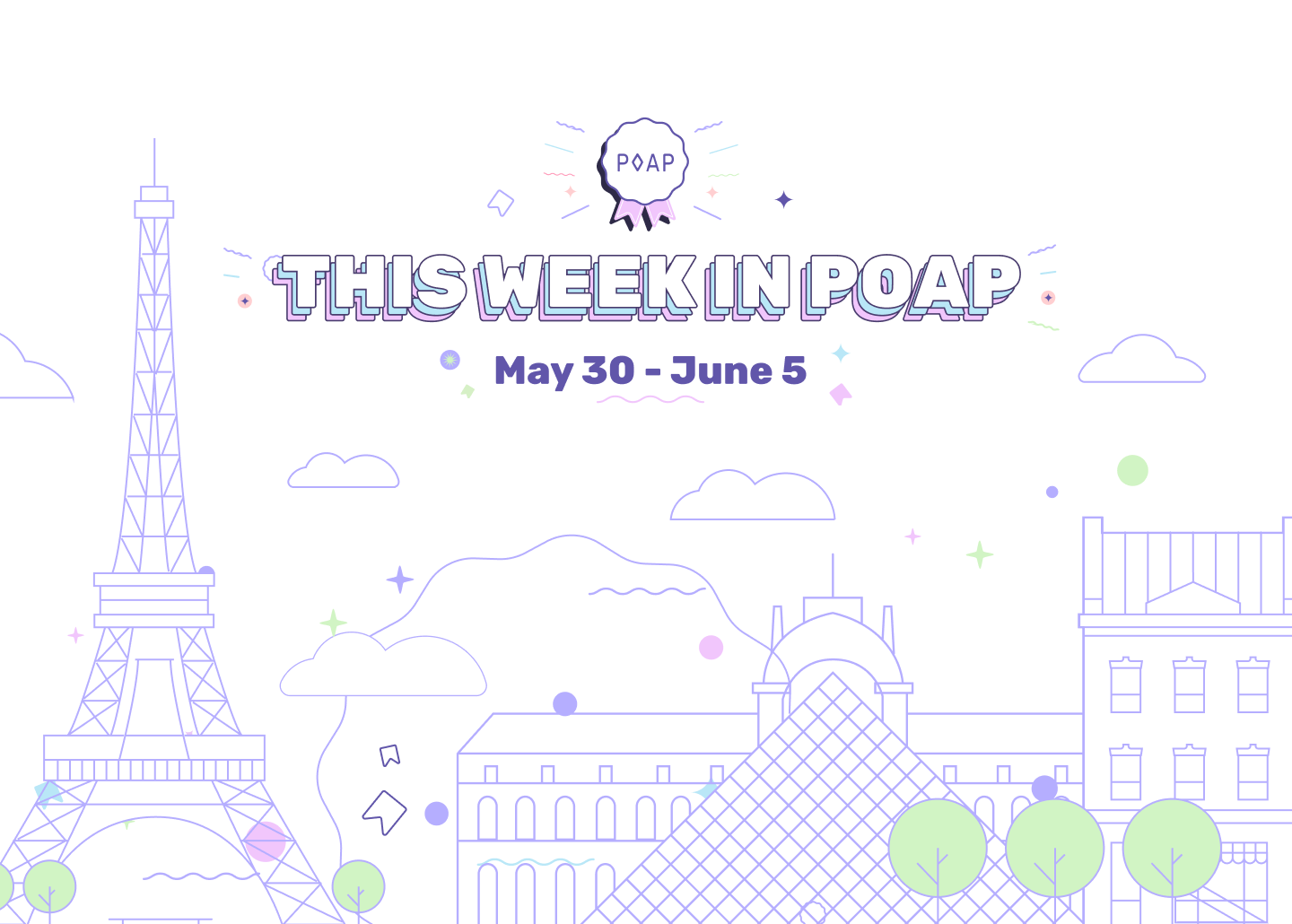 COOL DROPS
---
THIRD PARTY TIME
🦊
MetaMask Portolio now integrates POAPs!
MetaMask Portfolio – the dapp that lets you view your MetaMask accounts and their assets, and buy, swap, bridge, or stake them – now also displays POAP collections. The goal of the dapp is to be a hub for all things Web3, where users can view their Web3 activities in one place and take basic actions in a safe and secure manner.
From the MetaMask team: "We integrated POAPs into MetaMask Portfolio because we see POAPs as a core contributor to the ecosystem. They act as identifiers for accomplishments, events, and connections with others. POAPs fit directly in with our direction for the Portfolio."
Check out the tweet for a quick demo: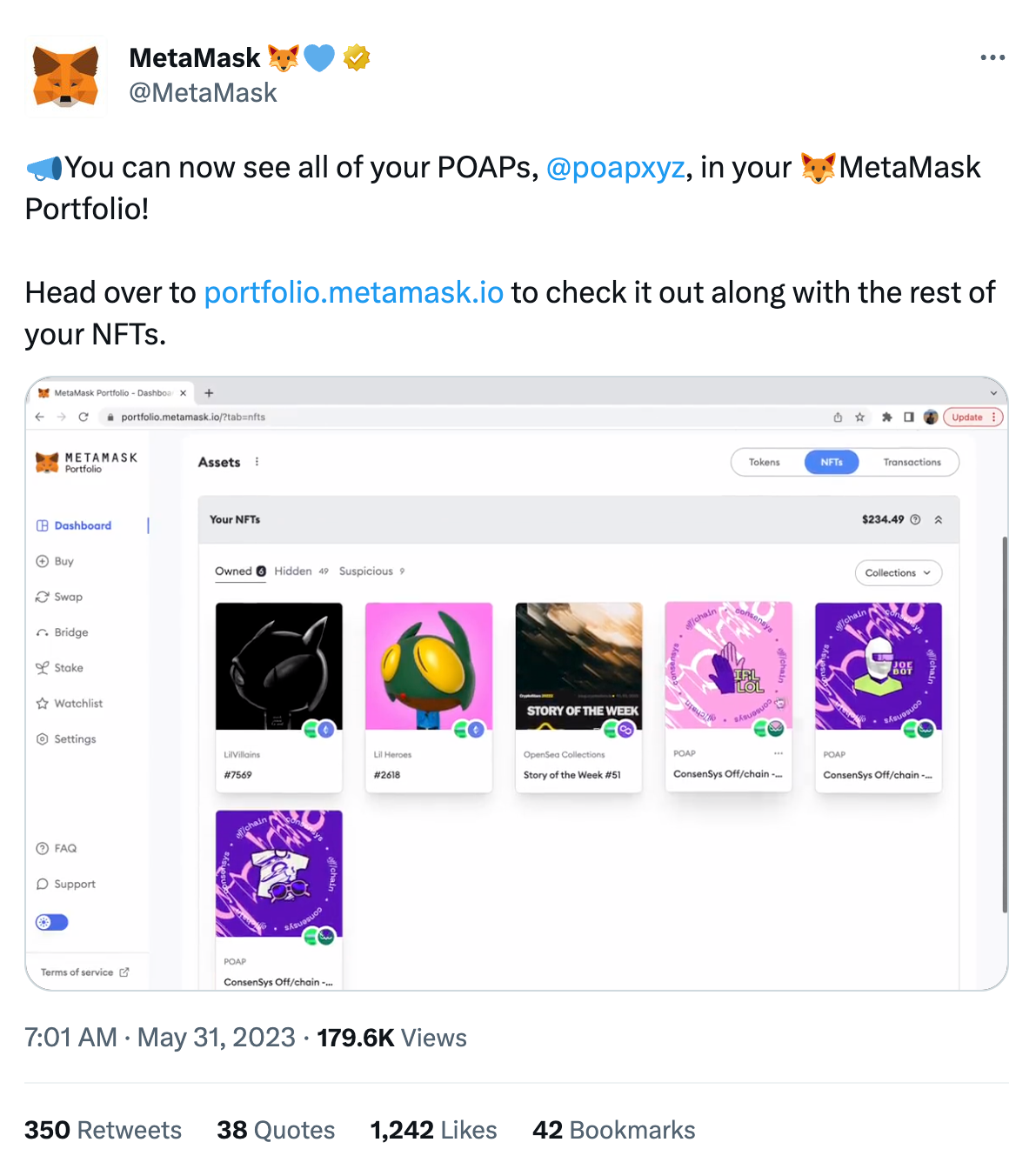 ---
THE PEOPLE WANT THE POAPS
A LinkedIn post from the Swiss NFT Association on adding value to POAPs.

---